Roughly 50 people waved blue line flags and variations of the message "support our sheriff" at the intersection of Market and Patrick streets in Frederick Monday night.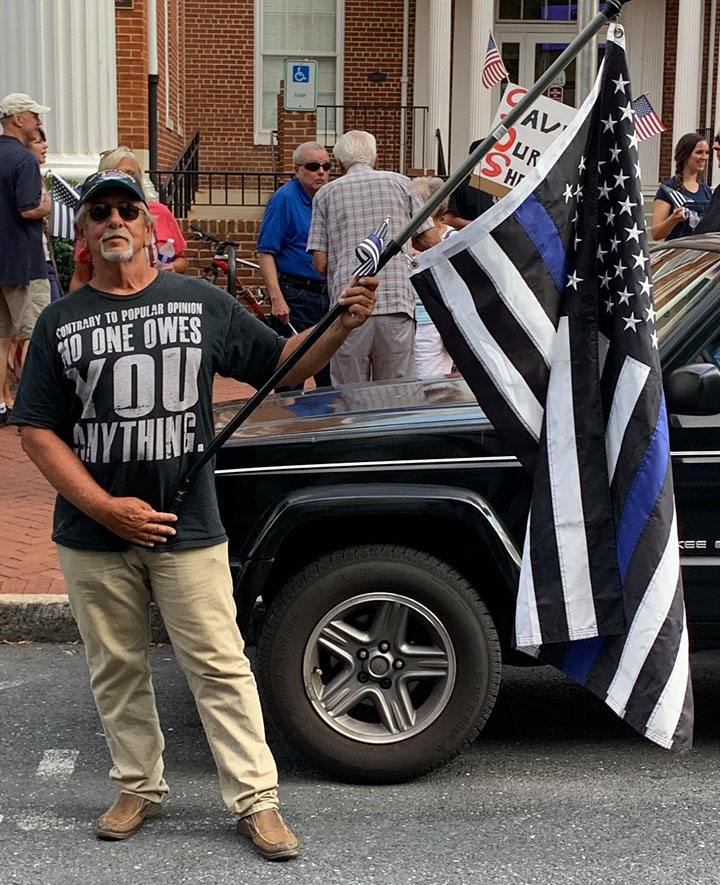 The group, organized in part by the Frederick County Conservative Club, assembled in support of Republican Sheriff Chuck Jenkins, his policies and local law enforcement.
Fred Propheter, president of the Conservative Club, said he organized Monday's rally "on a whim" once he learned another rally organized by the RISE Coalition of Western Maryland calling for defunding the sheriff's office and abolishing the 287(g) program was also occurring Monday night at Baker Park.
He said he has been on ride-alongs with sheriff's deputies and he believes no racial profiling occurs within the office.
"If you don't do anything illegal, if you're not arrested, they do not profile you," Propheter said. "They can't take you to jail for having a taillight out. They can't take you for speeding, unless you're reckless driving and don't have a license, then you go to jail and then you go through the process."