Human Trafficking 101
January 26, 2022 @ 6:00 pm

-

8:30 pm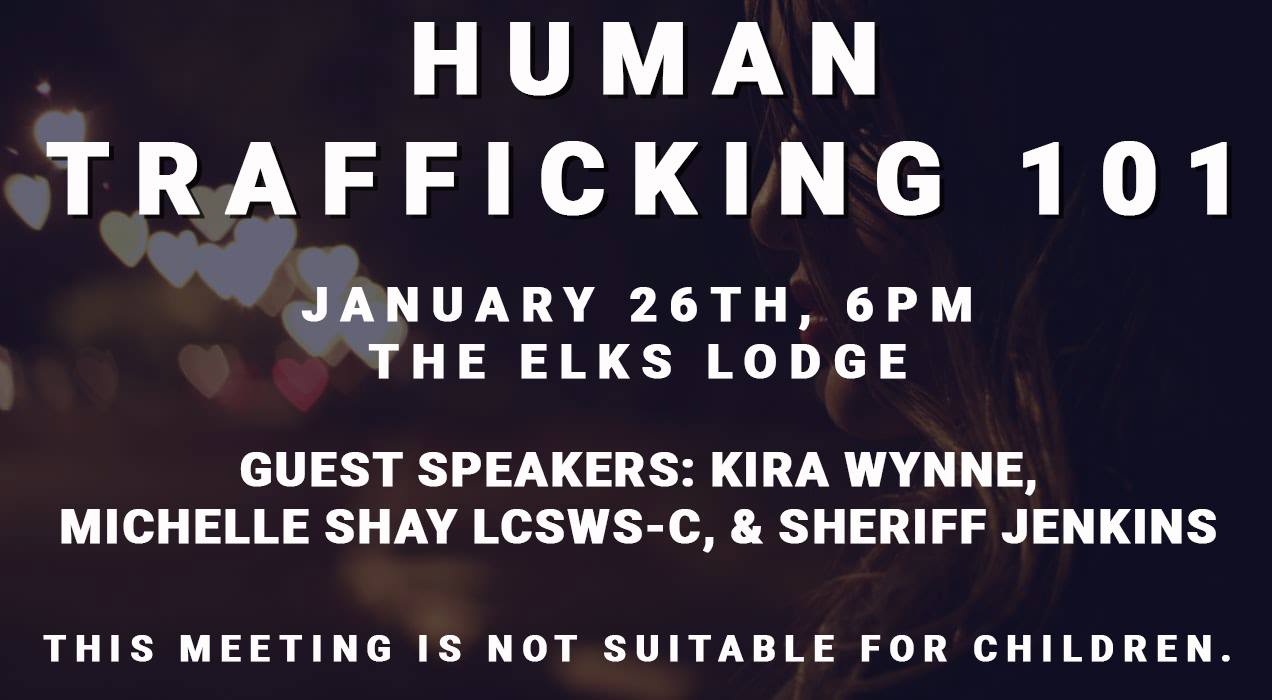 Please join us on January 26th at 6pm at the Elks Lodge for Human Trafficking 101.
The event is free, but there is a fried chicken buffet available for $15 a person.
The featured speakers for the evening will be Kira Wynne, Michelle Shay, and Sheriff Chuck Jenkins.
Kira Wynne has a very unique perspective into the world of Human Trafficking and a wealth of knowledge to share.
Michelle Shay is an LCSW-C who has worked as a social worker, therapist and administrator for over 30 years.
She has worked with many populations and settings including schools, jail, military, public non-profits, refugees overseas, private practice, inpatient hospitals, Emergency Rooms, and outpatient settings, and s currently the Clinic Director of an outpatient Mental Health and Substance Use Disorders clinic in Frederick.
Lastly, Sheriff Jenkins who can speak on the law enforcement aspect of Human Trafficking.
This event is being shared by multiple clubs – not just ours.
This event is not appropriate for children due to the sensitive subject matter that will be discussed.
Please RSVP